the Barbed Wyre
Malvern Hills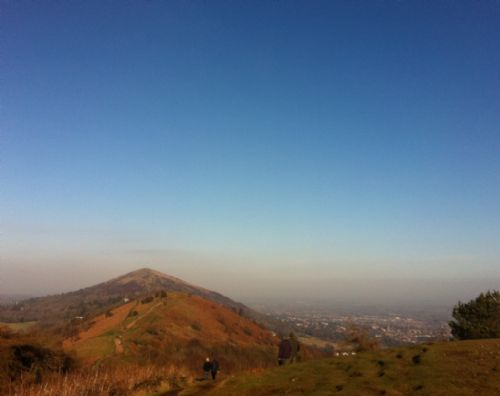 Perhaps the first thing to do is banish a popular misconception; there is no such place as Malvern – rather it is a collection of settlements dotted around the hills that bear their name. If it's a nice day why not don sensible shoes, whittle a branch of rare ash and, after parking at the foot of North Hill, follow the trail up to the summit from where you can enjoy stunning views over the Elgar Retail Park and out towards Clee Hill. Having drawn breath it's onwards and upwards to the Beacon from where it is possible to see a really long way; return via St Anne's Well for a refreshing herbal tea (see box on right). The more hardy might want to walk the nine miles to British Camp, where you'll require restoratives and the bus fare back.

The Shire
The great J.R.R Tolkien (1892 - 1973) probably best known for his Lord of the Rings and Hobbit films once walked Malvern's hills and they are said to have provided inspiration for the Shire of Hobbit fame: Bilbo Baggins perhaps being the original Rural Punk. Indeed the name of Bag End (a play on the French cul de sac or bottom of bag) Bilbo's smial was taken from the farmhouse where Tolkien's aunt lived in the tiny Worcestershire village of Dormston.

J.R.R once said, and I paraphrase, 'being in even the most crappiest corner of Worcestershire still felt like home'. Tolkien would, on occasion go roaming in the gloaming with C.S Lewis where they would sometimes pause to admire the gas street lamps, but that as they say is another story!
ART
In the Cowleigh Road Quarter you will find the Division of Labour and 4a art galleries (see right panel) and during the summer the Big Chill festival draws the Indie/Dance hordes to nearby Eastnor Castle where the beautiful people frolic in the mud before showering down in Geodesic teepees, and enjoy a thoughtful Rioja whilst tweeting about their adventures.
Land of Hope and Crosby*/Throwing Elgar to the Wolves!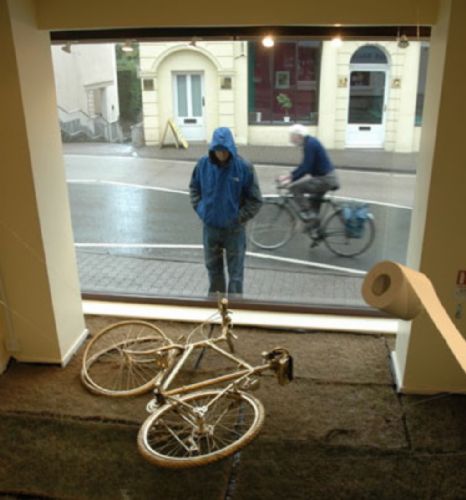 'Golden Gears' - original artwork by local artist Paul Johnson celebrating Edward Elgar and Wolverhampton Wanderers F.C; part of Great Malverns 2009 MECA show.
*stolen from Sid.
Born at nearby Lower Broadheath, the Malvern's most famous son is arguably the musician Edward Elgar (1857 - 1934) whose best known works are probably The Enigma Variations and the Pomp and Circumstance Marches.

'The musical equivalent of St Pancras Station' Sir Thomas Beecham on Elgar.

Less well known is that he was an enthusiastic supporter of Wolverhampton Wanderer's F.C, Eddie did in his youth allegedly cycle to Molyneux to watch the Old Gold stalwarts put through their paces – no mean feat in the days before motorways and when a puncture could be the difference between a half time pie and a return journey on an empty stomach.

Ed was also responsible for one of football's earliest terrace chants when he heard the phrase 'hit the leather towards the goal' and set it to music. Cynics have commented that any man who has to ask his wife when his football team are next playing, as Teddy once did of Caroline Alice cannot be a true fan of the beautiful game.

Elgar is buried next to his wife in St Wulstan's Church at Little Malvern.

Tenbury Wells and the Welsh Borders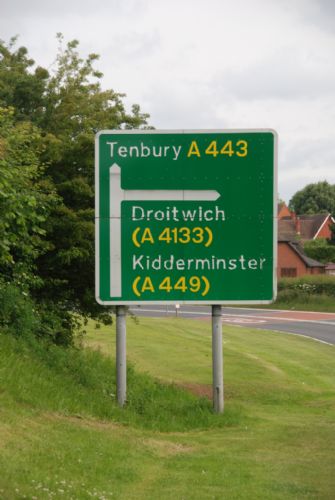 My research has yet to take me to Tenbury although I'd imagine that it is pretty enough. Wisteria clad cottagers resting on dedicated benches, en route to a weekly market populated by stoical, green Wellington booted farm folk sporting ox blood threads, peering darkly from under flat caps, au fait with local customs but wary of strangers. This in no doubt partly due to border raids in the later half of the last century by thrill seeking day-trippers from Ludlow and the Welsh Marches, high on leeks and, in those pre Dominos daze, foaming with the munchies for slam poetry and sweetmeats.

But wait! - could one be more wrong, for on the High Street proudly stands the Regal Cinema (see box on right). This glorious buildng with it's art deco frontage and Italian Trompe l'oeil mural, both dating from 1937, was a working cinema right up until the sixties when it was closed down and pronounced ripe for demolition prior to a more sedentary existance as a car park. In stepped the council to prevent this abnomally from happening and since then the Regal has continued to thrive, both as a cinema and as a multi purpose arts venue.
Before and After Elvis
It is a little known fact that Elvis didn't die on that toilet seat back in 1977. Instead of spluttering to a halt on a giant grease burger, E, as he was known made a full recovery and three years later followed and the Rev Al Green into the military. Being of sound but simple background it was a further three years before he was able to rectify a simple spelling mistake and join his chums Al and Jerry in the ministry.

Upon 'Colonel' Tom Parker's death in 1997 E was able to fulfill a lifetimes ambition and travel to the South West Midlands. There he moved from town to town, preaching the Gospels to the local folk until eventually settling in Malvern Link. He could often be found on the hills preaching to his flock – the Normans on the mount, as he liked to call them.

Elvis Presley finally left the building in 1992. He was survived by his wife Barbara 'Babs' Llewelyn, who until her death in 2001, organised the yearly E Day celebration on the common. His ashes were scattered at British Camp.

But wait, did you hear that? "Uh - Huh, Why yes Siree, I do believe I did!" Is that just the wind rattling the window pane or the hinges on a gate? - for it is said that on a full moon, Elvis still walks the hills, whistling Baby, Let's Play House while searching for his flock.
Dig a little deeper however and you will find that for all it's rustic demeanour Worcestershire has, on more than one occasion been a site of civil unrest. Nestling in the shadows of the Malvern Hills, Castlemorton Common achieved notoriety in 1992 when it found itself inadvertently hosting a 'tribal gathering', complete with travellers and their idiosyncratic sound systems, free range dogs and which two years later led to the introduction of the Criminal Justice and Public Order Act. However, if one travels back to the 17th century it is possible to find even greater evidence of political unrest since the sites of both the opening skirmish and closing battle of the English Civil Wars can be located at Powick Bridge and Worcester respectively. Borsch, Bosch, under the cosh!